Related Stories
No Stories Found
Photos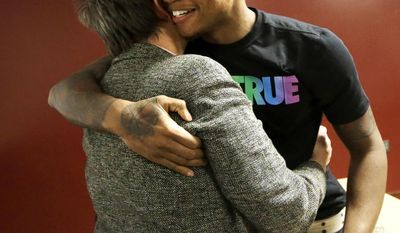 Quotations
"For a long time they were happy to have those lesbians fill those seats in the stands, but not willing for a long time to embrace the fan base," said Pat Griffin, professor emeritus in the social justice education program at the University of Massachusetts Amherst. "I attribute that to the homophobia, fear that somehow acknowledging the fan base would encourage other fans not to go to games. What they've learned is that the fan doesn't keep other people from going to games."
APNewsBreak: WNBA to market to LGBT community →
advocate Pat Griffin, a professor emerita at the University of Massachusetts, said there are college athletic programs that won't recruit athletes they believe might be gay, and gay coaches and players who are fearful of being discriminated against if the come out.