Photos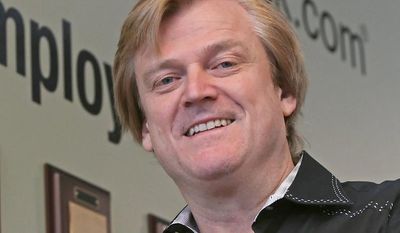 Quotations
"The big lie is we only have two choices. Let the people compare him to the other two. He'll mop the floor with them," Mr. Byrne told the industry publication. "If Johnson can win three to five states and Clinton and Trump fight to something close to a tie and neither gets the majority of electoral votes, it goes to the House of Representatives, where Democrats will prefer Gary to Trump, and Republicans will prefer Gary over Clinton."
Inside the Beltway: Gary Johnson, instant movie star →
"In the 1930s there was a two week freeze on the banking system; in 2008 we came perilously close to banks not knowing who could accept counterparty risk," he told BuzzFeed. "I think we're living in the final days of the theory that Keynesian magic money tree can deliver actual wealth and growth."
Overstock.com hoarding gold, food for employees in case of economic collapse →