Photos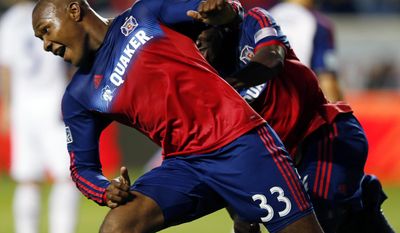 Quotations
"It's always tough, but I have confidence in the players that we've brought, especially them being from MLS teams," midfielder Patrick Nyarko said. "It makes it a lot easier. They've played against us a lot so they know our players a lot — scouting reports and stuff like that. So I have confidence."
Ben Olsen believes additions will inject energy into D.C. United →
"Once I realized mentally I was done and needed a change, I approached them," Nyarko said. "Obviously they were going through a transition as well, so I think it helped both sides plan for the future."