Photos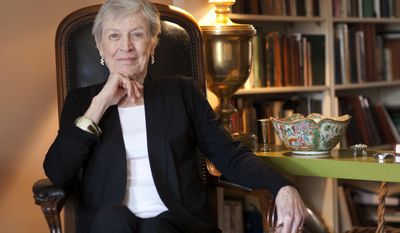 Quotations
"It seems to me that in life, behind all these names and things and people and forces, there's a dark energy," Fox told The Associated Press in 2011.
Paula Fox, prize winning author, dead at 93 →
"Everything is always on the edge of crisis and sometimes whole countries, like Libya, tumble into them," Fox says. "There's a certain amount of tyranny in all of us to some extent, and in some people it's much more developed than in others. It's a different balance which makes us all different. But we all have the same qualities and essence. There's a certain tendency toward bigotry, cruelty, absolutism, stupidity. It doesn't take over in a lot of us. ... We know it's there. People don't want to know that."