Photos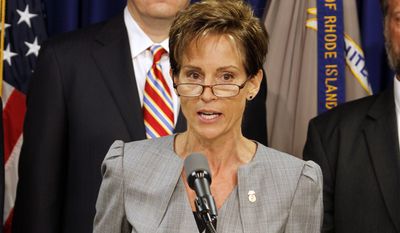 Quotations
"Mr. DeSimone is a serial con man who for years has duped people into parting with their money through one elaborate, fraudulent scheme after another," said Peter Neronha, U.S. attorney for Rhode Island. "Apparently, he believed that he could repeatedly engage in such criminal conduct and avoid the consequences. Today's verdict proves him wrong."
Former RI art dealer convicted in $6M con case →
"Justice was served today. Rocco DeSimone is a remorseless, recidivist thief," said U.S. Attorney Peter Neronha. "He deserves every day of the 16 years he was sentenced to today."