Photos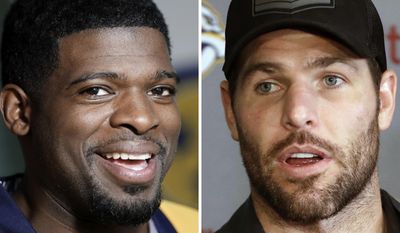 Quotations
"The first 10 games, to be honest with you, I don't think I've really been at my best," Subban said. "I don't know why that is, but I'm just fluid and skating out there. This game, I just felt better and I felt I had my legs under me. When I feel that way, I can create and open up some space."
Subban, Neal lead Predators to 3-1 win over Senators →
"He stuck with it," teammate P.K. Subban said. "It says a lot about his character. It's tough, especially for a guy like him who wants to score so badly. He scored two goals afterward. It shows how mentally tough he is and determined he is. Kudos to him."