Photos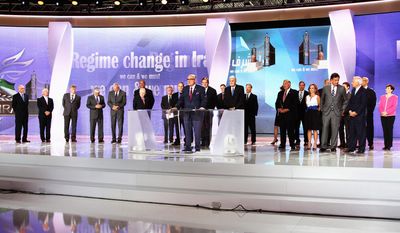 Quotations
"I think he was calling it straight, and the administration is not," Mr. Woolsey said. "It's good that he and other leaders, some of our military leaders, have been, I think, even more explicit. And they're right. We cannot prevail just by doing what the Obama administration has been doing. And the Obama administration is causing a big problem by not talking clearly about what we are doing."
James Woolsey, former CIA director, says Obama administration not 'calling it straight' on terrorism →
Last year, Mr. Woolsey accused Mr. Snowden of leaking information that aided the perpetrators of the November 2015 terror attack in Paris, and he said Mr. Snowden had "blood on his hands" and should be "hanged" for sharing state-secrets.
Edward Snowden on Ted Cruz debate slam: 'Treason only if the voter is your enemy' →