Photos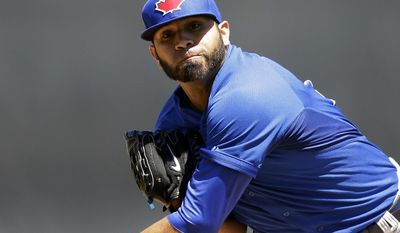 Quotations
"You wanted to do so good because of the guys you saw get picked ahead of you and behind you already in the big leagues, so at times, it got a little stressful," Romero acknowledged. "I was always known as the guy that got chosen ahead of Troy Tulowitzki. But me and Tulo have a good relationship and we always joke about it. Now we're two guys who are successful, and I can't be any happier about it."
Jays extend Romero's contract five years →
"It shows that Alex wants to win and that he's committed to winning," Romero said. "He knows that we have the young talent to do it. I think the whole Toronto fan base right now is pretty excited about the young guys that are up and coming, so it's definitely a step in the right direction."