Photos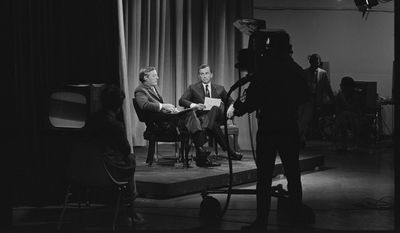 Quotations
"Let us try this insane idea of giving smart people room to have real dialogue, and let's see if we can develop an audience," he said.
'Best of Enemies': William F. Buckley, Gore Vidal TV debates brought out intellectuals' worst →
"Instead, it's plastic window dressing," Mr. Gordon said of the current media environment. "It's about how commentary on TV has become, instead of about the comment, about appearance. That's why there are no Buckleys, there are no more Vidals, because where will they make themselves known?"
'Best of Enemies': William F. Buckley, Gore Vidal TV debates brought out intellectuals' worst →