Photos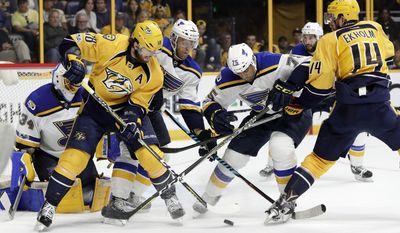 Quotations
"Every team, whether they're in the playoffs or not, it's playoff hockey," Reaves said. "These guys, they're obviously playing for next year, playing for spots, and we've caught a lot of those teams that are hungry to prove something for next year down the stretch. It's been playoff hockey for the last month, basically, so we've got to amp it up a little bit right now."
Blues beat Hurricanes 5-4 in shootout, clinch 3rd in Central →
"Obviously, a huge point for us getting in the playoffs," Reaves said. "Looking back at where we were a couple months ago, I think we've played a lot of good hockey."