Photos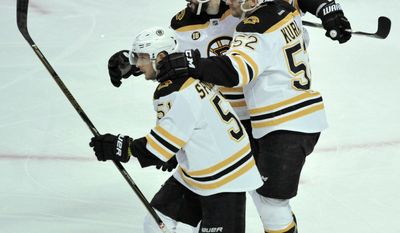 Quotations
"I think it took us seven minutes to get our first shot on net," Boston forward Ryan Spooner said. "I think he kind of thought the lines weren't working so he just switched them up."
Varlamov stops 29 shots; Avs beat B's again in Boston, 4-0 →
"I think the next step that I need to make is when the offense kind of dries up I need to be able to be more of a dependable, defensive guy," Spooner said. "And if that's strength or kind of the mental side of the game, that's kind of for me to figure out. ... I think the biggest strive that I can make is show that I can be trusted and bring some grit to my game."