Photos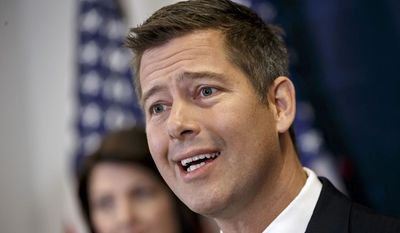 Quotations
"This isn't the president's fault," Rep. Sean P. Duffy, Wisconsin Republican, said Thursday on Fox Business Network. "This sits squarely within in the Senate and their inability to pass a health care bill and, frankly, many other bills that we brought to them through the House."
Donald Trump vs. Mitch McConnell: Republicans choose sides →
"Listen, Democrats lost. Donald Trump won. You might not like him and you may not agree with his agenda, just like we didn't agree with President Obama's agenda. But show up," Mr. Duffy said Tuesday in an interview on CNN. "Be part of the process."
Donald Trump inauguration boycott grows to third of Democratic caucus →