Photos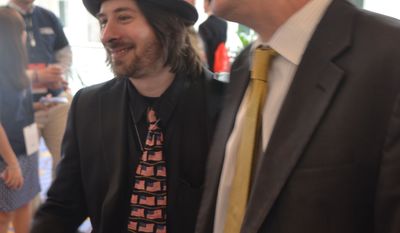 Quotations
"We are not Developer A or B. We have been learning about this as it has been reported in the media, just like the general public," Mr. Moore said. "The indictment clearly states Developer A and B are a commercial and residential developer based in the county, which we are not a commercial developer and not based in the county."
P.G. County resolution at heart of Johnson indictment →
"Capital gains tax receipts also far outpaced the [tax] revenues that the government's static models predicted. Between 2003 and 2007, actual tax receipts exceeded expectations as income," writes Stephen Moore, a tax-cut crusader on the Wall Street Journal's editorial board.