Photos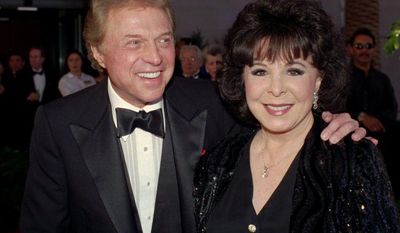 Quotations
"Now, the emphasis is on the time it takes to change the wheels. That is your total pit stop time," said Steve Lawrence, a Williams pit crew member who also is a mechanic on Pastor Maldonado's car. "So it has ramped up considerably in the last few years that we must get these pit stops times down ... There is more pressure but some of that is taken away by the amount of training we do."
Pit stops take center stage in F1 →
"Eydie has been my partner on stage and in life for more than 55 years," Lawrence said in a statement. "I fell in love with her the moment I saw her and even more the first time I heard her sing. While my personal loss is unimaginable, the world has lost one of the greatest pop vocalists of all time."