Photos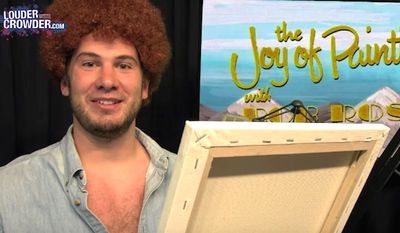 Quotations
"It took Steven Crowder and [...] Jared to pull it off with some plane tickets and a couple burner phones? Sure," Mr. Crowder said. "The fact that the media has never reported on any of this begs the question: Are they complicit? Is the media complicit with all of this, or do they just suck at their jobs?"
Steven Crowder and producer infiltrate antifa prior to Ben Shapiro event, rip media silence →
"We've transformed some guys," Crowder said of helping customers get rid of their sloppy looks and adopt the creased pants, colorful clothing, hats and shoes the store sells.