Photos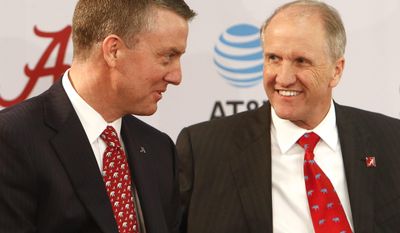 Quotations
"These efforts, which began last fall, will provide community-based services to enhance the resources available to those within our local and campus communities," University of Alabama President Stuart Bell said in the release.
New facility to treat sexual assault victims in west Alabama →
"It is truly remarkable when you look at what Coach Saban has accomplished here over the last decade and how the success of the football program has raised the overall profile of our institution," Bell said. "Those accomplishments are not just on the field, as he has also done an outstanding job emphasizing academics and character development with our student-athletes."