Photos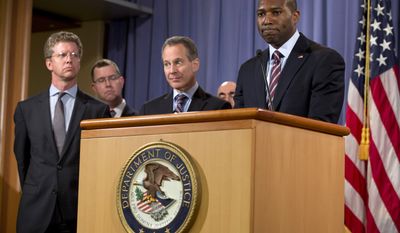 Quotations
"Improper financial incentives have the potential to compromise physician medical judgment," said Assistant Attorney General Stuart F. Delery of the Justice Department's Civil Division. "This case demonstrates the Department of Justice's commitment to pursue medical device manufacturers that use improper financial relationships to influence physician decision-making."
Medtronic settles whistleblower lawsuit for $9.9M →
"This alone is likely to cause banks to scrutinize their account relationships and, if warranted, to terminate fraud-tainted processors and merchants," Stuart F. Delery, acting assistant attorney general, said in a memo dated November 2012.
Operation Choke Point targets businesses administration doesn't like →