Photos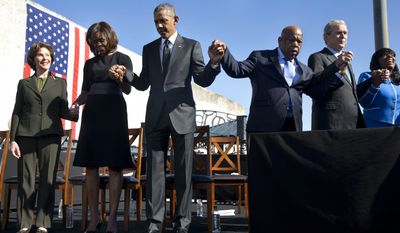 Quotations
"The goal of this event is to bring together key stakeholders from the Obama Administration, city officials, and community leaders, to discuss the importance of incorporating Birmingham's historic civil rights sites into the National Park Service System," Sewell said in a meeting announcement. "With this designation, our historic preservation efforts in Birmingham will be enhanced, greater economic revitalization will occur, and it will forever cement the pivotal role Birmingham played in the Civil Rights Movement."
Portion of A.G. Gaston Motel going to feds for national park →
"The economy is slowly recovering, and many of my constituents rely on payday loans to help make ends meet," Ms. Sewell said. "I recognize the need for emergency credit, but we must also ensure that these products help consumers, rather than trap them to a perpetual cycle of debt."
Obama, consumer board to announce new regulations on payday lending →