Photos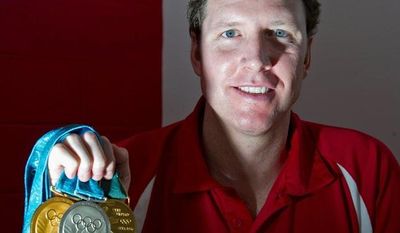 Quotations
Admittedly, "a lot was a blur," Mr. Dolan said, especially in the 1996 games, but the memories are much more vivid from four years later, when he turned 25 on the day of the opening ceremonies in Sydney.
Former Olympians look back with pride →
"I certainly felt way more in control, not only my performance in the water, my actions, attitude, even my communication with the media and fans," Mr. Dolan said. "I felt more comfortable with myself. As a result of that, I was able to enjoy it a lot more. When you're younger, you almost have blinders on because of never having been there before."