Photos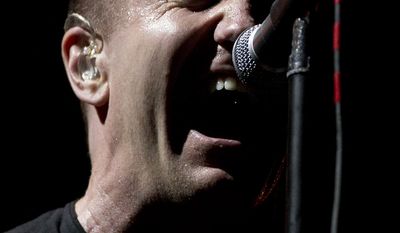 Quotations
"As I learned how the process works on 'Social Network,' it struck me that the director could really use access to music while the scenes are being edited together," he said. "Often what they do is reach into a bucket of temp music to kind of get the vibe of what they think it might sound like. I thought, well, if you had a lot of music to start with, that would certainly be a helpful tool while they're putting the broad strokes of the film together."
Reznor experiments with 'Tattoo' score →
"We tried some new approaches in terms of handing over lots and lots of music that was composed really from an impressionist point of view, before anything was even shot, so that [director] David [Fincher] and the filmmakers could really weave it into the fabric of the story," Mr. Reznor said. "Just see how that works - a new experiment."