Photos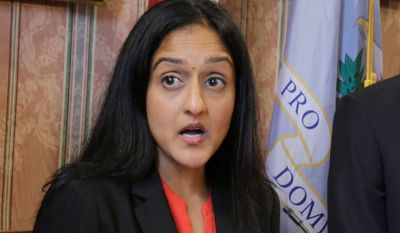 Quotations
"While elections are inherently political, protecting the franchise should never be," said former prosecutor Vanita Gupta. "The Justice Department's reversal of its long-standing position, advocated by career lawyers in a case they've been litigating since 2011, troublingly advocates letting Texas off the hook before state officials fix a voter ID law that courts have deemed discriminatory."
Justice Department withdraws Obama-era challenge to Texas voter ID law →
But Gupta says that ignores "the vital and historic role that federal law plays in ensuring that all children (including LGBT students) are able to attend school free from discrimination."