Photos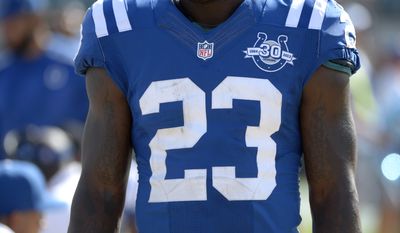 Quotations
"Something like that," Davis said before describing what the secondary must do in coverage as Russell Wilson moves around. "If he (the receiver) goes to the concession stand to get popcorn, you better be right there with him. You better be pouring the popcorn for him."
Colts' Luck has been ruled out of practice this week →
"Every chance I get I just try to make something happen," he said. "If it's something small - if it's a block, just do something to catch the coaches' eyes. Every time I get in there, I just try and make a play as best as I can."
Indy's surprise rookies get last chance to win roster spots →