Photos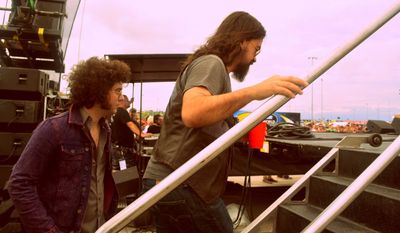 Quotations
And on a feminist collaboration with rockabilly legend Wanda Jackson, Presley declares herself "not just a pretty face, not a flower in a vase."
Music Review: Angaleena Presley affirms her renegade status →
"I was just doing my career _ not one day at a time but just plodding along, trying to get hits, working every place that you can," Jackson said. "I carried a band for 12 years and you have to work a lot when you have the band. Maybe it was just kind of me, too. I don't think that far ahead. My husband says I'm like a duck. I wake up in a new world every day."