Photos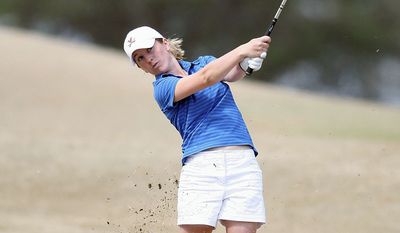 Quotations
"I'm super excited to have finally qualified," Neuhauser said. "Playing in the U.S. Open is a goal of every golfer, I think. It's kind of like the pinnacle of the sport. It's the biggest tournament you can play in, so I'm super excited to be able to get out there and test my skills against girls that play on the LPGA week-in and week out."
Whitney Neuhauser sees playing in U.S. Open as career springboard →
"In terms of results, I haven't played that well, but just talking to the girls out there it's definitely a learning process in your first year in professional golf," Neuhauser said. "So I've made rookie mistakes obviously, but I've learned from them. And I played well [at the Island Resort Championship] and feel really good going into the Open."
Whitney Neuhauser sees playing in U.S. Open as career springboard →