Photos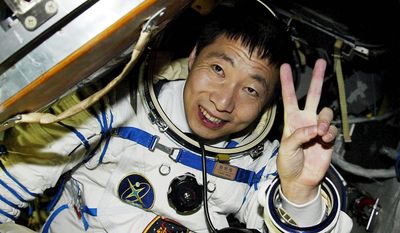 Quotations
"We believe humans will continue carrying out further space and moon exploration activities," Mr. Yang said, Newsmax reported. "Research and technology development on this area will continue much further down the track."
China set to launch second space lab into orbit by 2016 →
"We are going to launch the spacelab Tiangong-2 in 2016, and then we will launch Shenzhou-11 and then Tianzhou-1 cargo spaceship to dock on the space lab," said astronaut Yang Liwei, who became China's first man in space in 2003, Agence France-Presse reported.