Baker puts heart, soul 
into abbey's fruitcake
Whether it's a deep-seated hatred, cold-hearted humor or blind affection, no other food prompts as visceral a reaction as fruitcake. It's the gift that keeps getting re-gifted, a dish given wide berth at holiday dinner parties. It is the Brussels sprouts of the dessert world. For some though, it's a luxurious treat, one with a heady aroma and dense filling. The task of baking this marginally beloved cake falls to the monks of Holy Cross Abbey.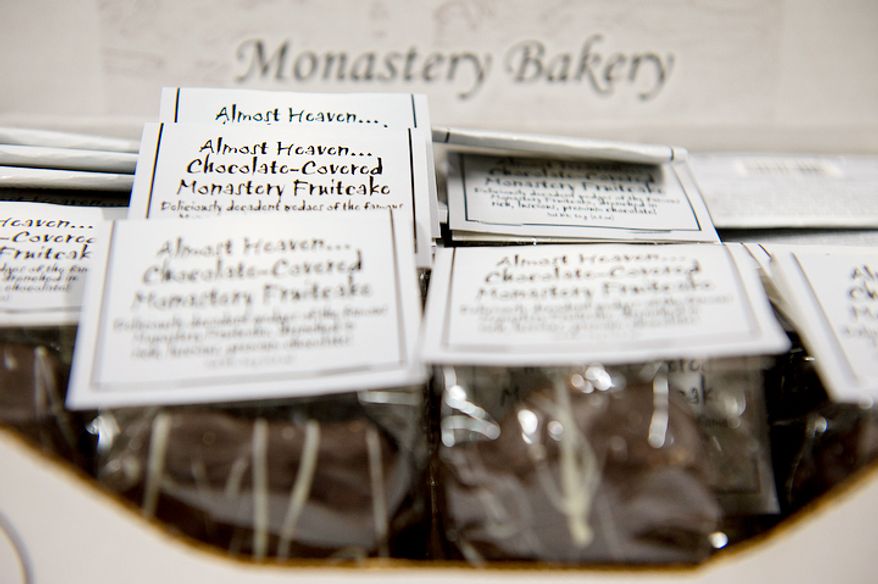 Slices of chocolate-covered fruitcake are packaged for sale at the Holy Cross Abbey in Berryville, Va. on Tuesday, Nov. 13, 2012. The monks spend January to September baking the fruitcakes, which they sell to support the day-to-day operations of the monastery. Christmastime is their busiest time of year in terms of orders; they generally ship out about 10,000 fruitcakes. (Barbara L. Salisbury/The Washington Times)