The Judson Phillips Show - The citizen's voice of reason and responsibility

Co-Sponsored by The Washington Times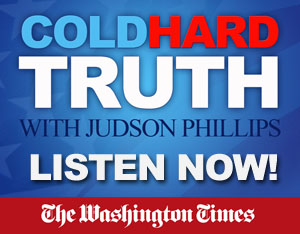 Subscribe and listen to the fastest growing nation-wide show for Tea Party activists and for conservatives around the nation
Judson Phillips is an opinion driver. He has been quoted by Republicans and Democrats on Capitol Hill. He has been quoted by liberal and conservative media. Even the NAACP called him, "A force to be reckoned with." Judson Phillips changes people's opinions.
Comments
The Washington Times Comment Policy
The Washington Times welcomes your comments on Spot.im, our third-party provider. Please read our
Comment Policy
before commenting.