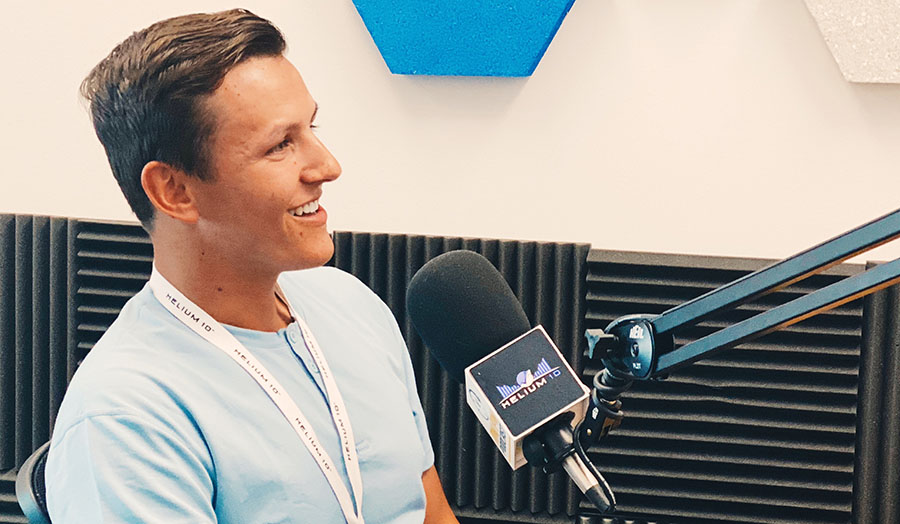 The journey to success begins where your comfort zone ends. People who have achieved great success in their lives usually dared to go against the flow to accomplish their goals. The story of Trevin Peterson's rise to success as a serial entrepreneur and college dropout exemplifies this. With no academic degree or a well-paying job, Trevin has become a role model for other aspiring entrepreneurs who want to grow their businesses in the e-commerce industry.
Trevin always realized that the traditional path to success that starts from education and ends in a 9 to 5 job was not his cup of tea. He discovered his entrepreneurial skills at a young age and ventured into business with a dropshipping store. Unfortunately, the dropshipping business back then had several hurdles. Delivery would often take 10 to 20 days, and there were additional expenses for advertising, inventory, etc. Trevin's first attempt proved to be a failure, compelling him to continue his studies and go to college.
After enrolling in college in 2016, Trevin discovered faults in the education system and decided to quit for good after a year. As his parents strongly opposed his decision, Trevin was left with no other option but to join his father's construction company and work a 9 to 5 job. He felt stuck with the work culture but kept persisting as he had to pay his bills, and this was his only source of income. During this time, Trevin learned about MLM multi-level marketing), which changed his life forever. He started a network marketing company that scaled up to earn 4 figures within his first month of joining. From all the networking he started to do he was then introduced to Amazon FBA by a friend, and this opened endless possibilities for Trevin.
With his prior knowledge of dropshipping and experience with network marketing, Trevin knew that Amazon FBA was his game. The advanced features Amazon added to its FBA program eliminated all the previous hurdles that Trevin had been through in his earlier attempt at dropshipping. To him, it was the cherry on the cake. Initially, Trevin faced a series of failures with product launches, but he kept learning with each of them until he achieved success. Trevin was able to grow his Amazon FBA business to 6 figures in a year. Following his success, he continued to grow his Amazon FBA business past 7 Figures and has launched more than 40 successful products so far.
As his earning began to escalate, Trevin focused on multiplying his sources of income and turned into a YouTuber. He started sharing his knowledge with budding entrepreneurs, helping them scale up their e-commerce stores. His channel had only a few subscribers for the first year, but Trevin did not lose hope. He kept persisting until his message resonated with the audience. Trevin's channel was approved for Adsense and affiliate programs, earning him a decent revenue. His next focus was to capitalize on his business knowledge while helping others follow in his footsteps. Trevin started the AMZ Champion mentorship as an initiative to share his secret strategies behind creating a million-dollar Amazon FBA business. His fool-proof strategies worked for others, earning him positive feedback from thousands of students. Currently, it has grown into an online community of over 425K people.
Currently, Trevin has ventured into multiple investment channels like stocks, crypto, and real estate to grow his wealth further. He wants to inspire others through his journey from humble beginnings to living his dreams. He believes that ordinary people can fulfill extraordinary dreams if they decide to work hard towards their goals as he did.