Photos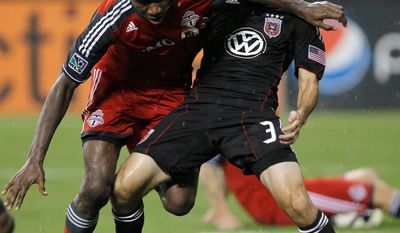 Quotations
"I've settled in pretty quickly and I feel like I've got the confidence of my teammates, of Benny and the coaching staff," da Luz said. "I'm ready to do whatever is needed of me, whether it's starting, whether it's coming off the bench. ... But it's also going to be more of a collective thing where everybody is going to have to pick up a little slack."
Chris Pontius' injury leaves void in D.C. United attack →
"I learned that in college, so I kind of knew the drill," da Luz said. "It was a long year and a half in New York. I felt I was ready to play at times and just wasn't really getting an opportunity, so it feels great to get those opportunities here and get a chance to really find my feet in the league and get some quality minutes."