Related Stories
No Stories Found
Photos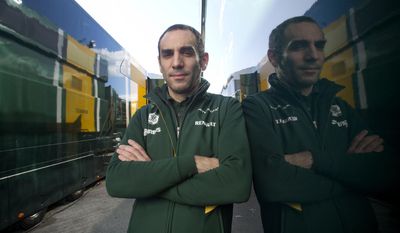 Quotations
"If we all agree that most of the teams struggle on the income side and most of the teams will very much struggle on the botton line, it means that you have think about the cost side of things," Abiteboul said. "Is a budget cap the right answer to cost reductions? I'm not entirely sure this is the best possible one. It's creating a lot of issues. How do you police it? How do you enforce it?"
Financial challenges hit Formula 1 →
Sponsorship, he said, was difficult to control and the share of the F1 revenue that smaller teams receive under bilateral agreements with F1 boss Bernie Ecclestone is no more than $15 million in a year _ in contrast to the more than $100 million that Ferrari gets.