Photos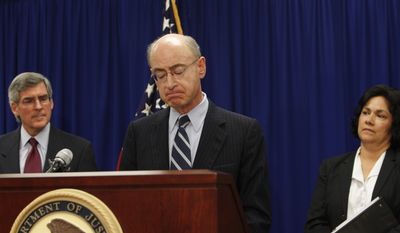 Quotations
"For 32 percent of home health claims that required face-to-face encounters, the documentation did not meet Medicare requirements, resulting in $2 billion in payments that should not have been made," Inspector General Daniel R. Levinson wrote in his report. "Furthermore, physicians inconsistently completed the narrative portion of the face-to-face documentation."
Government paid out billions in suspect Medicare claims — report →
Daniel R. Levinson, inspector general for the U.S. Department of Health and Human Services, said the agreement helps ensure Medicaid "is not exploited by consulting firms providing suspect reimbursement advice."