Related Stories
No Stories Found
Photos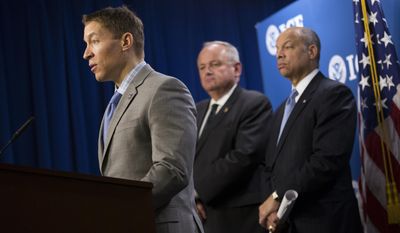 Quotations
Daniel Ragsdale, deputy director of U.S. Immigration and Customs Enforcement, which oversees deportations, said authorities want to deport tens of thousands of criminals whose home countries won't take them back.
Republicans demand punishment for countries that refuse to take back criminal illegals →
"These businesses intentionally deprived the U.S. government of millions of dollars in unpaid duties," said ICE Deputy Director Daniel Ragsdale. "Schemes like this result in legitimate importers and the domestic honey-producing industry enduring years of unprofitable operations, with some even being put out of business. We will continue to enforce criminal violations of anti-dumping laws in all industries so American and foreign businesses all play by the same rules."