Related Stories
No Stories Found
Photos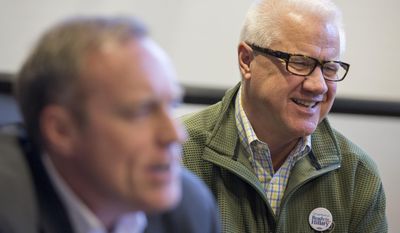 Quotations
"Lottery players across the country, including Iowans, were defrauded as a result of rigged lottery games," said the attorneys, Jerry Crawford and Nick Mauro. "This ruling allows us to focus on learning why and how the Iowa Lottery and (the association) allowed this to occur. More important, it provides the opportunity to hold them accountable for their conduct."
Judge: Winner's lawsuit in lottery-fixing case can continue →
"If American Pharoah can get a mile and a half on Saturday, all of our hats will be off to him," said Jerry Crawford, who owns 20-1 shot Keen Ice. "But it's our job to do what we can to make the race honest."
Build-up to Belmont Stakes nearing an end as American Pharoah readies for race →