Photos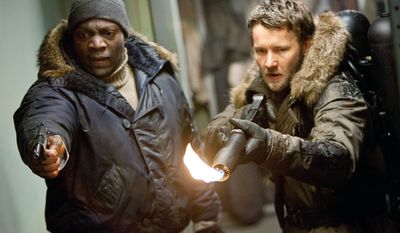 Quotations
"Not because the topic suddenly became a more kind of evolved or new topic," Edgerton said. "It just so happened that there are a lot of really bad things happening that were newsworthy. And when things become newsworthy, unfortunately the subject of how we treat each other and the policies on a bigger scale that are in place in order to allow people to feel OK about treating other people badly became more and more a sort of magnify thing, I think, as we were making it."
What makes Will Smith's world 'Bright' _ money, he jokes →
The film reunites Smith with his "Suicide Squad" director David Ayer and takes audiences to a gritty Los Angeles setting where two police officers, one human (Smith) and one orc (Joel Edgerton) have to contend with some mythical, evil forces plaguing the city.