Related Stories
No Stories Found
Photos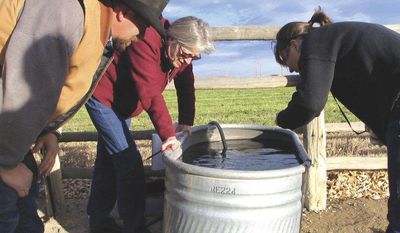 Quotations
"I've been in business for over 30 years and it's hard for me to ask for help," said former Miami player John Fenton, who was a Richt teammate with the Hurricanes and now is a CEO coach in Atlanta. "I've come to the realization that I can't do it all myself. None of us have all the answers. So this is a great way to connect, build relationships and get the help we need."
U Network: Richt reaches out to Miami alumni needing help →
"The data indicates that domestic water wells have been impacted by oil and gas extraction," John Fenton, chair Pavillion Area Concerned Citizens, said in a release. "It's past time for both the state of Wyoming and Encana to publicly acknowledge the public health consequences and do something to make us whole."
Wyoming study: Fracking likely not behind well water problem →