Photos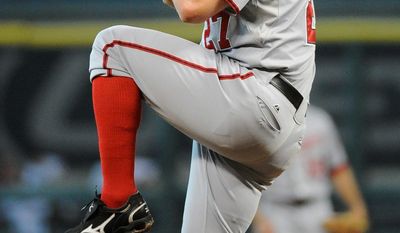 Quotations
"I left a few balls over the middle and I had a lot of deep counts," said Zimmerman, who allowed five runs on nine hits and four walks in just 3 2/3 innings. "First-pitch strikes were good but then it just seemed like ball, ball, ball, and the next thing you know it's 2-1, 3-1 and I'm battling out there. When I did leave the ball over the middle, it got hit."
Gibson starts strong, Twins hold on to beat Tigers, 6-5 →
"I finally got it back today," he said. "It was a pitch I had last April, but when I got hurt, I developed a different grip. I've monkeyed with it in the bullpen, and it is finally coming out the right way."