Photos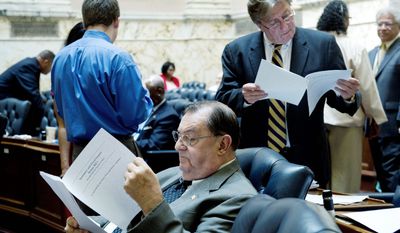 Quotations
Delegate Luiz Simmons, D-Montgomery, who ultimately supported the bill, noted during a voting session last week that it will take a generation for the assault weapons ban to have an effect, as he tried unsuccessfully to eliminate a provision that allows people to keep the banned assault weapons if they are ordered before the ban takes effect in October.
Supporters and opponents discuss Md. gun bill →
For now, victims have no legal recourse, unless they find a way to sue for something like invasion of privacy, Del. Luiz Simmons told a House committee Tuesday.