Related Stories
No Stories Found
Photos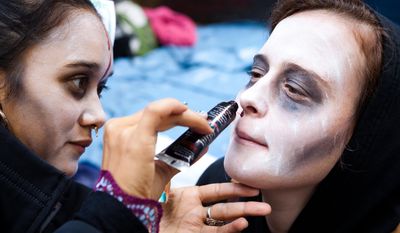 Quotations
The savings accounts, like the envelopes, tell you if you have enough to cover that specific goal, but also allow you to shift money around when required, said Rachel Schneider, a senior vice president for the nonprofit Center for Financial Services Innovation and co-author of the book "The Financial Diaries: How American Families Cope in a World of Uncertainty."
Liz Weston: Why you need 3 savings accounts →
"Everyone who cares about inequality more broadly should be adding this to their list of what's broken about our economic system right now," Schneider said. "This lack of access to a stable financial life is, I believe, what's fueling the economically driven anger just as much as income or wealth disparities."
Customers: Check cashers part of community despite high fees →