Related Stories
No Stories Found
Photos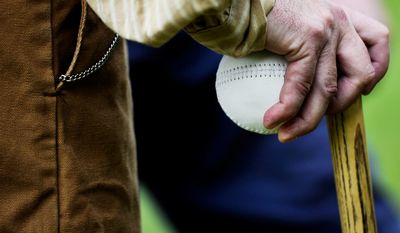 Quotations
"In 1864, that rule changed to where you had to catch the ball on the fly for it to be an out," D'Ambrisi said. "It makes the game more fair for the batter and requires more skill of the fielder. That would be one example of a rule that's changed, and I think it's changed for the better of the game."
Take me out to the ballgame - Civil War style →
"It's part of the educational process," said Richard D'Ambrisi, historian of the Chesapeake and Potomac Base Ball Club. "I give a lot of talks to interested groups, and when I stand in front of people and ask them what they think vintage baseball is, they almost always answer, 1950s. Bubble gum cards. To them, that's vintage baseball. Very few people are aware of how far back playing baseball goes here in the United States."