Photos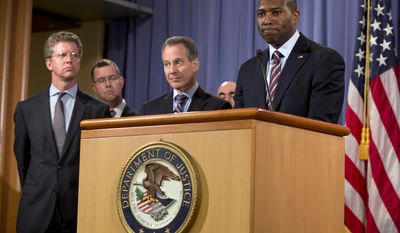 Quotations
"This resolution holds Goldman Sachs accountable for its serious misconduct in falsely assuring investors that securities it sold were backed by sound mortgages, when it knew that they were full of mortgages that were likely to fail," Acting Associate Attorney General Stuart F. Delery said.
Goldman Sachs latest Wall Street giant to pony up, avoid prosecutions over mortgage crisis →
"Improper financial incentives have the potential to compromise physician medical judgment," said Assistant Attorney General Stuart F. Delery of the Justice Department's Civil Division. "This case demonstrates the Department of Justice's commitment to pursue medical device manufacturers that use improper financial relationships to influence physician decision-making."