The U.S. Army sent $400,000 in military paychecks to Lt. Col. Stephen D. McConnell for more than three years despite the fact that neither the Army nor his wife knew where he was much of the time or what he was doing to earn his pay.
In June 2009, less than a month after the Army first started asking questions about his whereabouts and a few days after it suggested to his wife that he turn himself in, Col. McConnell killed himself.
Three weeks later, a criminal investigation began to determine whether he defrauded the government by receiving military pay and benefits to which he was not entitled. In the meantime, the Army is withholding the death benefits usually paid to the surviving spouse until it completes its investigation.
For nearly a year, Kimberly McConnell has been trying to get those benefits for her family. She also wants to know how the Army "lost control" of her husband and what led to his suicide.
"We put everything into the Army," Mrs. McConnell said, adding that the family's finances were tied to her husband's Army career. "I had $40 in cash when they told me he had died.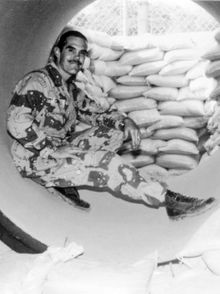 "My husband spent his entire life committed to the United States Army," she said. "That commitment extended to me when we married in 1979 and to our two children. He should be honored as the career soldier he was. He, in death, and our family should not be forced to endure this continued shameful display."
Mrs. McConnell lost track of her husband when he left their Disputanta, Va., home in December 2007 — and received only an occasional text message. A career procurement officer, he was awarded the Bronze Star for "meritorious service" in Operation Desert Storm in 1991.
Army spokesmen declined to comment on the case, citing the pending investigation.
Col. McConnell's brother, Richard, also a lieutenant colonel in the Army, said an official at Walter Reed Army Medical Center — where Col. Stephen McConnell was last assigned — told him they had "lost track of him."
"The Army failed to account for a soldier who was physically and mentally injured and wandered off," said Col. Richard McConnell.
Mrs. McConnell said her husband was being treated at Walter Reed after he dislocated both shoulders in auto and home accidents in 2004. But she said she thinks he also suffered from post-traumatic stress disorder, an emotional illness.
She said he was paranoid and depressed, and that his psychological problems were exacerbated by watching al Qaeda terrorists crash a commercial airliner into the Pentagon on Sept. 11, 2001. The attack took place minutes after he left his Pentagon office for a meeting.
"He would spend days locked in our master bedroom with loaded guns," she said of the period shortly before he left their home.
Mrs. McConnell said her husband worked in the chemical weapons elimination unit at the Pentagon from March 2005 to September 2005 while reporting to Walter Reed for treatment. In September 2005, she said, the Army told him to report solely to the Warrior Transition Unit at Walter Reed.
She said he stopped reporting to Walter Reed when he did not receive new orders, although the Army continued to pay her husband through direct deposits to an account he maintained and the payments continued up to his death. She said her husband moved out of their home after she tried to get him help from the military.