A former high-ranking CIA employee now serving a 23-year sentence for conspiracy to commit espionage pleaded guilty Monday in federal court in Portland, Ore., to new charges of conspiring to act as an agent of Russia and international money laundering, the Justice Department said.
Harold J. Nicholson, 59, pleaded guilty before U.S. District Judge Anna J. Brown, admitting that during the course of the conspiracy he met with his son, Nathaniel, on several occasions at the federal prison in Sheridan, Ore., where he provided information intended for Russia.
David Kris, assistant attorney general for national security, said Nicholson admitted that it was part of the conspiracy that his son would travel to several locations including San Francisco, Mexico City, Lima, Peru, and Nicosia, Cyprus, to meet with Kremlin agents.
At those meetings, Mr. Kris said, Nathaniel Nicholson provided the Russians with information they had requested from his father and collected money for his father's past espionage activities. The father admitted sneaking notes to his son on crumpled napkins during prison visits, which later were passed on to Russian agents.
Mr. Kris also said Harold Nicholson counseled his son on how to covertly travel with the Russians' funds and provide them to family members. The father was convicted of selling U.S. intelligence to Russia for $180,000 and was sentenced to prison in 1997.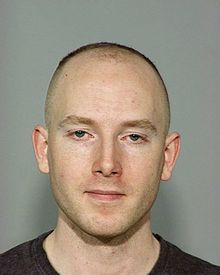 "Harold Nicholson, one of the highest-ranking CIA officials ever convicted of espionage, dispatched his son around the globe to collect on past espionage debts from Russian agents," Mr. Kris said. "Today, he admitted using this scheme to continue to profit from his spying activities while in prison. The many agents, analysts and prosecutors who worked on this matter deserve our thanks."
Nathaniel Nicholson, 26, was arrested after traveling to Russia to negotiate a pension for his father and to learn whether any espionage funds were held in escrow. The son, who was paid $45,000 for meeting with the Russians, pleaded guilty last year to conspiracy charges and agreed to testify against his imprisoned father, if necessary, in a plea deal that could help him avoid jail time.
Harold Nicholson, who joined the CIA in 1980 after service as an Army captain, is serving a 283-month sentence at the Federal Correctional Institution (FCI) in Sheridan, Ore., for a 1997 conviction of conspiracy to commit espionage. At a plea hearing, he admitted that from 2006 to 2008, with the aid of his son, he acted on behalf of the Russian Federation, passed information to the Kremlin, and received cash proceeds for his past espionage activities.
He had faced up to 30 additional years in prison and fines totaling $750,000. A plea agreement in the case states that both parties will ask the court at sentencing to impose an eight-year prison sentence to be served consecutively to the sentence he is currently serving. Judge Brown has scheduled sentencing on Jan. 18.
The guilty plea came on the same day his trial was scheduled to begin.
"Mr. Nicholson hopes that his resolution of these charges will allow his children to move on with their lives, and he appreciates their ongoing love and support," his lawyer, Samuel Kauffman, said in a statement.
Dwight C. Holton, U.S. attorney in Portland, said the elder Nicholson "admitted not only betraying his country — again — but also betraying his family by involving his son Nathaniel in his corrupt scheme to get more money for his past espionage activities."
Arthur Balizan, special agent in charge of the FBI field office in Portland, said the elder Nicholson took an oath when he was hired at the CIA to protect the nation's security, but he violated that oath.
Nicholson served as a deputy chief of station for the U.S. Embassy to the Philippines and a chief of station to the U.S. Embassy to Romania. He also was assigned as an instructor at Camp Peary, a training facility for new CIA agents in Williamsburg, Va.