✔ Pick of the Pack
Comedy: Judah Friedlander
The modus operandi for today's male comics, from Patton Oswalt to Louis C.K., is unhinged self-deprecation. To hear the best and brightest stand-ups tell it, they are all failures. Bad dads and bad lovers. Bad with money. Bad at their jobs. Fat. Unmotivated. One male comic has taken the path less traveled. Judah Friedlander, perhaps most widely known for his trucker-hat-wearing character, Frank Rossitano, on NBC's "30 Rock," is absolutely full of himself. His routine is a series of mounting superlatives delivered in a tired deadpan. Think the most obnoxious one-upper you know crossed with deadpan legend Mitch Hedberg. "He is the best athlete in the world, greatest martial artist, the sexual desire of every woman, and a role model to children," touts his profile. "Let's face it, Judah is the greatest comedian in the world. … And the most humble. Judah is an extra-dark black belt in karate." Despite actually being none of these things, Mr. Friedlander's routine is a riotous breath of fresh air. In a field full of schlubs, Mr. Friedlander is the only male comic claiming to be the ubermensch.
Friday and Saturday at the DC Improv, 1140 Connecticut Ave NW
Phone: 202/296-7008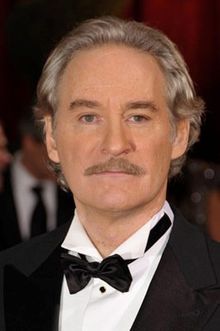 Web: www.dcimprov.com
Lecture: Kevin Kline
It's not unusual to see Hollywood celebrities in the District, though it is rare for them to speak on topics about which they're actually informed. That makes Kevin Kline one rare bird. On his impending visit to D.C., he will not promote the latest in desert solar power or international adoption policies, but rather, his bread and butter: acting. Mr. Kline, who won an Oscar for his role in "A Fish Called Wanda," will submit to artistic poking and prodding by Michael Kahn, artistic director of the Shakespeare Theatre Co., as part of the theater's ongoing 25th anniversary celebration.
Monday at Shakespeare Theatre Co., Sidney Harman Hall, 610 F St. NW
Phone: 202/547-1122
Web: www.shakespearetheatre.org
Film: 'My Week With Marilyn'
Washington insiders are familiar with the journalistic practice of saving one's best campaign tidbits for after the race has been won and selling them in book form. (Exhibit A: "Game Change: Obama and the Clintons, McCain and Palin, and the Race of a Lifetime.") Colin Clark, a young Brit with stars in his eyes, did much the same thing when he omitted from his autobiography, "The Prince, the Showgirl, and Me," the week he spent as Marilyn Monroe's boyfriend while she was in Britain filming "The Prince and the Showgirl." That lost week, which took place in 1956 when Mr. Clark was all of 23, has been turned into a film, starring, as Mr. Clark, the delightfully geeky Eddie Redmayne, known stateside for his heartbreaking roles in "The Good Shepherd" and "The Other Boleyn Girl." The movie won't break your heart quite the way Monroe broke Mr. Clark's, but it'll come close.
Through Dec. 1 at E Street Cinema, 555 11th St. NW
Phone: 202/452-7672