Lost in Translation
Sixpence None the Richer
Self-released
★★★
Sixpence None the Richer had a flash of success in the late '90s, when "Kiss Me" topped the charts alongside songs by Ricky Martin and Britney Spears. Nearly 15 years later, the reunited band is back with another collection of pretty pop/rock tunes.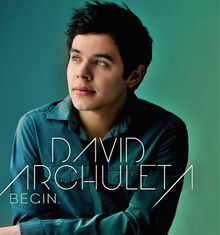 The hits have dried up for good, but apart from that, little has changed. Leigh Nash, the group's fairy-like vocalist, still sings with a girlish coo that hasn't aged a day since the new millennium, and band mate Matt Slocum continues to flank her melodies with strums, chimes and slashes from his electric guitar. Close your eyes, and "Lost in Translation" sounds like some long-lost album from the previous decade, an album that might've extended the band's reign, had it appeared directly after "Kiss Me."
Removed from the pressure of delivering another international hit, Miss Nash and Mr. Slocum loosen up a bit. "Go Your Way" explores the band's interests in country and folk music, and "My Dear Machine" makes room for an entire horn section. The album also serves as a reminder that the band members are Christians, something that casual fans might not have realized in 1998, back when the group's singles all seemed to push their faith to the back burner. Religion takes a more prominent role on new songs like "Give it Back," an alternative rock 'n' roll prayer that finds Miss Nash praying directly to God.
Whenever Miss Nash's vocals are overdubbed into thick layers of harmony, Sixpence None the Richer sounds an awful lot like Eisley, another Texas-based band with a penchant for sprightly, lovely songs grounded in theology and pop melodies. That's high praise, though. Eisley hit the mainstream after Sixpence broke up, so it's nice to see the reunited band holding its own against a younger generation of pop/rockers.
Begin
Shadow Mountain Records
★★
When David Archuleta lost the "American Idol" crown to David Cook, it had nothing to do with his voice and everything to do with his personality. Mr. Cook, an electric guitarist with a raspy voice and permanent five o'clock shadow, was the "American Idol" equivalent of a rock star. Mr. Archuleta, with his "aww shucks" demeanor and omnipresent parents, felt more like a squeaky-clean teen idol.
After taking a few stabs at mainstream pop music, Mr. Archuleta smartly plays to his strengths on his fourth album. There's absolutely nothing dangerous or edgy about "Begin," a mild-mannered collection of cover songs that showcase his vocals. He soars, swoons and croons in all the right places, and his vibrato would make a Broadway singer jealous.
What this record lacks is any real demonstration of emotion, though. "Bridge Over Troubled Water" is performed with the assistance of a full orchestra, but the brass section is responsible for adding some pomp and pizazz to the performance, not Mr. Archuleta. He goes heavy on the ballads, too, and his vanilla re-creations of R.E.M.'s "Everybody Hurts" and Sarah McLachlan's "Angel" are so smooth, they nearly flat-line themselves.