A Georgia judge has rejected a request for a gag order restricting pretrial comments in a sexual-harassment lawsuit against celebrity chef Paula Deen's companies.
The Savannah Morning News reported that Chatham County Judge Louisa Abbot said she would file an order denying the request by attorneys for Ms. Deen and her businesses.
Attorneys for Ms. Deen said Tuesday that a former worker who claimed she was sexually harassed and subjected to a hostile work environment at a restaurant co-owned by Ms. Deen and her brother made false claims after Ms. Deen refused to pay her to keep quiet.
A statement from the law firm representing Ms. Deen said the lawsuit from Lisa Jackson "makes false allegations against Paula Deen and they will be proven false in court."
Ms. Jackson said in the lawsuit that her doctor encouraged her to quit her post at Uncle Bubba's Seafood and Oyster House in Savannah because she suffered from panic attacks and other stress. The restaurant is owned by Ms. Deen and her brother Bubba Hiers.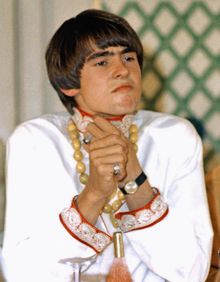 Monkees contemplate how to memorialize Jones
The three surviving Monkees aren't planning to attend Davy Jones' funeral because it likely would bring too much unwanted attention to his family during their time of grief, the group's Micky Dolenz said Tuesday.
He and fellow Monkees Peter Tork and Michael Nesmith have talked of attending one of the memorials that Jones' family is planning to hold in New York and in the late singer's native England, Mr. Dolenz said. And he added he's considering organizing a memorial himself for Jones' friends in Los Angeles.
Whether the surviving Monkees would perform at any of the gatherings, or at any other time in the future, is an open question.
"The three of us, Mike and Peter and I, we have never worked together just as a threesome. Mostly it was Peter, David and I and then Mike would join us," Mr. Dolenz said of the band's periodic reunions over the years.
"We've been talking, we've been communicating, but it's way too early, I think, to project or predict anything like that."
A private family funeral will take place in Florida this week, Jones spokeswoman Helen Kensick said Tuesday, declining to give any further details. Planning for a family service in England and a public memorial in the U.S. were still under way.
Mr. Dolenz said he wasn't surprised by the outpouring of public affection for Jones that followed his death from a heart attack last week at age 66.
The youngest member of the group, Jones played the role of the heartthrob in the made-for-TV band that shot to fame in 1966 with the "The Monkees" television show and such hit songs as "Daydream Believer" and "Last Train to Clarksville."
"You know, that show and those songs touched so many millions of people all over the world for so many years," Mr. Dolenz said. "I can't tell you how many times someone has come up to me in a mall and said, 'I just got to tell you, you made my childhood.' "