NBA legend Dennis Rodman said he's headed back to North Korea for another up-front-and-close meeting with dictator Kim Jong-un to talk about freeing a jailed American.
"I'll be back over there," Mr. Rodman said, in a Friday interview with TMZ. "I'm going to try to get the guy out."
Mr. Rodman was referring to jailed Kenneth Bae, a Washington-state resident who's been sentenced to 15 years of hard time by North Korea's high court. The court just Friday said Mr. Bae was guilty of posing as a missionary to "infiltrate 250 students" to "bring down [the] government while conducting a malignant smear campaign," earlier reports stated.
---
SEE ALSO: North Korea releases details of why American was sentenced to hard labor
---
Mr. Rodman — who visited and buddied with the North Korean leader in February — admitted it might be a challenge to win Mr. Bae's release. But he's confident his friendship with the leader would prevail.
"It's going to be difficult because I think his nationality, because of his background, I think it's a whole different situation," Mr. Rodman said, speaking to Mr. Bae's Korean-American ethnic background, in the TMZ report. "[But] I don't do politics. Like I said, he's my friend, that's it."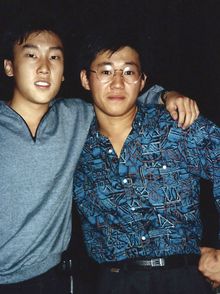 In February, in fact, Mr. Rodman referred to the Korean leader as his "friend for life."