Eighth-grader Alicia Gonzalez hadn't missed a day of school since the first grade. So when she won her regional spelling bee earlier this year by correctly spelling "prerogative," she faced a dilemma — compete in the Scripps National Spelling Bee or ruin her perfect attendance streak.
Fortunately for Alicia, she's got friends in high places.
With the blessing of her local school board and Teresa Ritenour, her principal at Adm. Richard E. Byrd Middle School, the Winchester, Va., the 14-year-old will vie for the coveted national title this week, or as the school sees it, she will be "on a field trip."
"For her to feel like she had to choose whether to mess up her perfect attendance record, that shouldn't even be an option for her," Ms. Ritenour said. "She won because of her academics. She'll be attending, without it affecting her attendance."
Not having to worry about her first-ever school absence is a heavy weight lifted off the Alicia's shoulders, but it was just one of the many obstacles in advance of Tuesday's event, for which she heads to National Harbor in Prince George's County to face off against 280 fellow superspellers.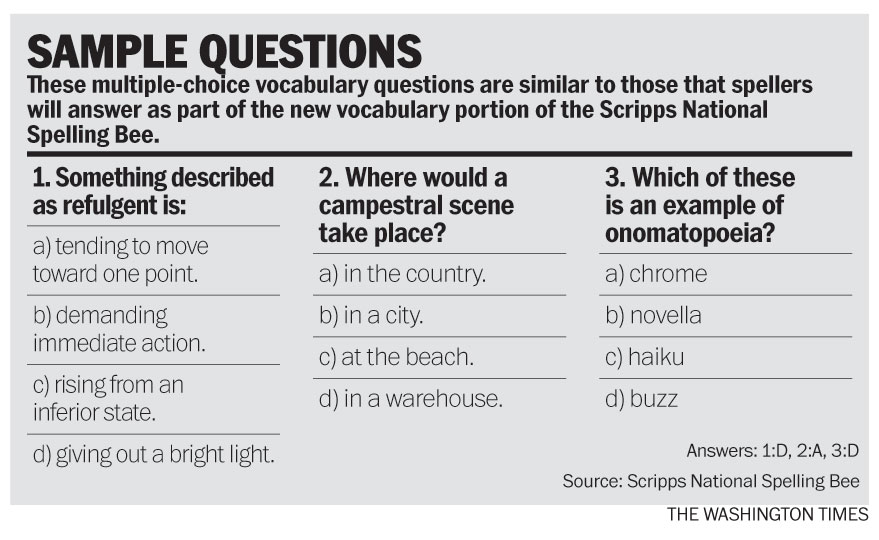 For the first time in the bee's 86-year history, a multiple-choice vocabulary section has been added to the competition.
"When I first heard about it, I was thinking, 'It's going to be a lot harder now,'" Alicia said. "Instead of just spelling the word, we have to know what it means."
Shelley Daisley, an eighth-grade language arts teacher and Alicia's spelling coach, said she originally hoped the change was for next year.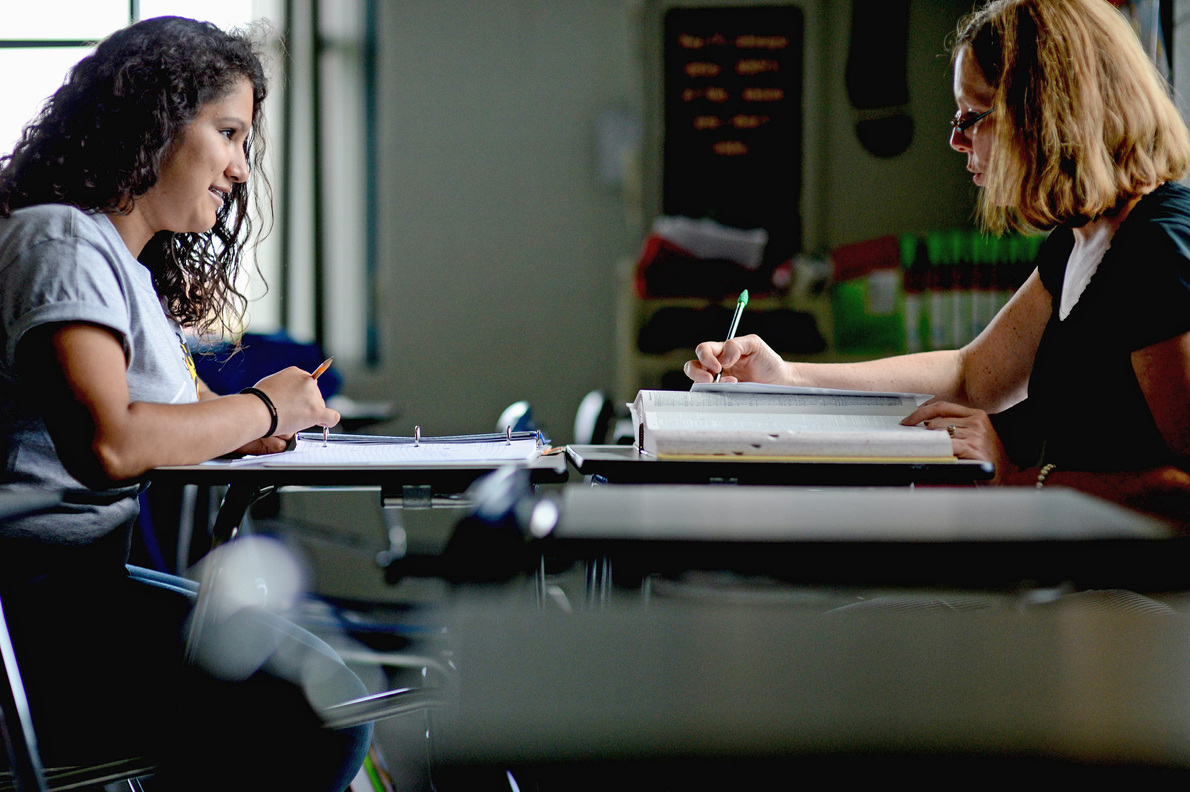 "It was sort of surprising," she said. "We're practicing it now, but we would have done things differently."
Ms. Daisley and Alicia weren't the only spelling team caught off guard by the changes.
Linda Tarrant, president of Hexco Academic, a Hunt, Texas-based company that provides educational materials as well as personal coaching for high-level spellers, said the news "threw us all out of kilter."
"I think they did it for all the right reasons, but I think it's a terrible mistake to do it six weeks before the spelling bee," Ms. Tarrant said. "You have kids who have been studying hard, two to four hours a day, since last year's national bee. They have learned several thousand words, but have they learned the meaning of them all? My guess is no."
Scripps made the announcement in April after all the regional spelling bees had been completed, so each speller found out about the vocabulary section at the same time.
Paige Kimble, director of the Scripps National Spelling Bee, called the change "significant but also a natural one."
"Spelling and vocabulary are, in essence, two sides of the same coin," Ms. Kimble said. "As a child studies the spelling of a word and its etymology, he will discover its meaning. As a child learns the meaning of a word, it becomes easier to spell."
The vocabulary section counts for half of a speller's overall score and factors into a competitor's potential advancement to the semifinal and final rounds. It won't be a part of the nationally televised final round, but it is expected to help bee organizers control the number of spellers who progress.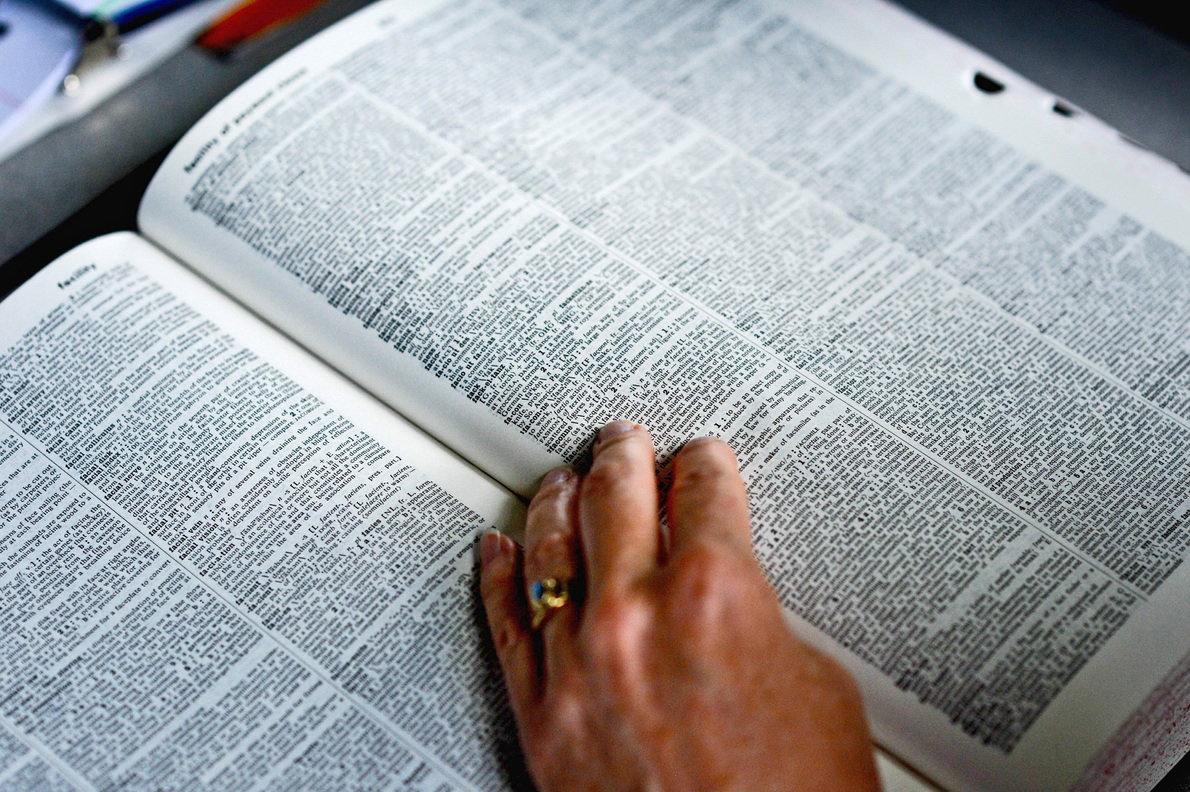 When Ratnam Chitturi, founder of the North South Foundation, learned about the vocabulary section, he didn't bat an eye.
The North South Foundation is a nonprofit organization started by Mr. Chitturi in 1989 and based in Burr Ridge, Ill. Along with helping students in India get scholarships, the foundation sponsors a number of educational competitions in America, including ones for spelling. The foundation has local chapters across the country, and since 2008 every winner of the Scripps National Spelling Bee has been a part of one of the local chapters.
"Any kid in the top 20, they know vocabulary," he said. "You can't get to the top 10 without that grounding."
Alicia has a multipronged approach to bee preparation. She stays after school three times a week to study one-on-one with Ms. Daisley. She also uses a computer-based spelling program and will go over words with her 10-year-old brother at home.
"Sometimes my brother helps me, but sometimes the words are hard to pronounce," she said with a smile, revealing lime-green braces on her teeth.
Alicia also has an older brother who is 17.
She was born in Arlington to Fidel and Eva Gonzalez and has grown up in a household where Spanish is the first language.
When she isn't spelling, Alicia enjoys playing soccer and reading. One of her favorite words to spell is "weissnichtwo," which means an imaginary place. And she also enjoys spending time with her cat, Chaz.
Alicia's newfound "spell-ebrity" has helped the quiet girl come out of her shell, Ms. Daisley said, an achievement made even more special for a young woman who learned English as a second language.
"She's a different kid now," Ms. Daisley said. "She's really stepped outsider herself and taken risks that have really paid off."
For her part, Alicia said she has mixed feelings about the national competition.
"There will be a lot of people and a lot of kids," she said. "I'm nervous, excited and happy."
One thing she won't be fretting over is tripping on any words she's had trouble with during her practice sessions.
"If I get a word wrong, it just sticks in my head," she said. "I won't get it wrong again."