Republicans eyeing the White House in 2016 are pushing their party to change its stance and accept a softening of federal marijuana laws — a dramatic shift from the GOP's most recent contenders who railed against the drug and questioned its medicinal value.
Sen. Rand Paul of Kentucky has arguably been the most vocal on the subject, saying the federal government should leave the issue entirely to the states. Texas Gov. Rick Perry also argues that marijuana's legal status should be a state issue, and he points to drug courts in his state that he said have helped move Texas toward decriminalization.
New Jersey Gov. Chris Christie, meanwhile, has vowed to scrap the "failed war on drugs" altogether — more than four decades after President Nixon, a Republican, set it into motion by naming drug abuse as "public enemy No. 1 in the United States."
---
SEE ALSO: Majority back state efforts to legalize marijuana, poll shows
---
---
PHOTOS: Republicans eyeing a presidential run in 2016 start to open up to legalization of marijuana
---
"Certainly, the Republican Party has been a lot slower moving on this issue than on the Democratic side, but particularly in the past several months some prominent figures have sort of recalibrated themselves when it comes to the issue of marijuana," said Erik Altieri, a spokesman for the National Organization for the Reform of Marijuana Laws.
"This is something that probably would have been unimaginable in 2008: that GOP front-runners for president would be talking in terms of being smart on crime rather than hard on crime."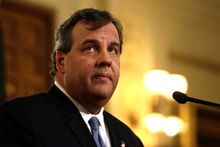 In 2012, Republican presidential nominee Mitt Romney promised to fight "tooth and nail" against marijuana legalization, even for medical use, and the 2008 nominee, Sen. John McCain, said scientific evidence shows that pot is a "gateway drug."
Mr. McCain, though, signaled an attitude change in September by saying that "maybe we should legalize" marijuana.
The shift has happened in both parties. In a New Yorker interview published this month, President Obama — who has acknowledged using pot in his youth — said marijuana may be less dangerous as a drug than alcohol.
But some are imploring both parties to hold firm.
"Let's protect our kids and communities. Do we want a massive dumbing down of our young people in our country?" said Calvina Fay, executive director of Drug Free America Foundation and Save Our Society From Drugs. "There are many solutions to this problem that do not include giving up and legalizing and normalizing drug use."
Public opinion is headed the other direction, however. Voters in two states — Colorado and Washington — have approved referendums allowing people older than 21 to possess a limited amount of marijuana for personal use, and more than 12 states have decriminalized possession of small amounts. Since 1996, when California became the first state to enact legislation allowing medical marijuana, 20 other states have followed suit.
Sixteen states have decriminalized the possession of small amounts of marijuana, and some are positioned to follow Colorado and Washington by allowing recreational by adults.
In states that permit medical marijuana, it is commonly prescribed for chronic pain, nausea from cancer chemotherapy, glaucoma and some other conditions.
An NBC/Wall Street Journal Poll released this week found that 55 percent of those surveyed would support efforts in their states similar to those in Colorado and Washington.
Under federal law, marijuana is classified as a Schedule I substance, making it illegal for anyone to manufacture or distribute the drug.