In a 6-2 ruling, the U.S. Supreme Court on Tuesday upheld a lower court decision denying a Pennsylvania family the right to sue a vaccine maker, preserving a 25-year arrangement aimed at shielding manufacturers from lawsuits that would keep such disease-prevention products off the market.
Justice Antonin Scalia, writing for the court, said the 1986 National Childhood Vaccine Injury Act defended a legal quid pro quo set up to encourage domestic producers while providing qualified relief for those hurt by the new vaccines.
"The vaccine manufacturers fund an informal, efficient compensation program for vaccine injuries in exchange for avoiding costly tort litigation and occasional disproportionate jury verdict," the court ruling said.
The purpose of the law was to balance two competing interests. Vaccine makers are generally protected from liability lawsuits while providing direct compensation, outside the courts, to families who can prove harm from a vaccine.
The 1986 vaccine act does not allow families to sue a vaccine maker over "design defects," because taxing the drug manufacturers' products while leaving them exposed to lawsuits over the "design" of those products "would hardly coax them back into the market," the majority opinion said.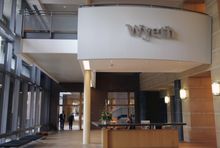 Justice Sonia Sotomayor and Justice Ruth Bader Ginsburg dissented, saying that Congress did not intend to block a plaintiff's ability to seek relief through a "traditional state-law tort action for defective design."
Justice Elena Kagan recused herself from this case.
David Frederick, who represented Russell and Robalee Bruesewitz and their daughter, Hannah, at the Supreme Court, told the Associated Press: "I'm disappointed for the families of victims of defectively designed vaccines, who now have no remedy at law for their injuries."
The Bruesewitzes maintain that Hannah, now 19, began suffering seizures and other complications after receiving a diphtheria-tetanus-pertussis (DTP) vaccine in 1992, when she was six months old.
The family sought compensation under the 1986 Vaccine Injury Compensation Program (VICP), but their claims that the DTP vaccine caused Hannah's injuries were rejected. The Bruesewitzes decided to sue vaccine maker Wyeth Laboratories on the grounds that a "design defect" in the vaccine harmed Hannah and they should have been sold a safer version of the vaccine.
In its majority ruling, the high court said the VICP pre-empts such legal action.
The American Academy of Pediatrics, which joined 21 health organizations in filing a brief in support of Wyeth, said the decision was important to "preempt design-defect claims" against vaccine manufacturers. Before the no-fault VICP was created, they noted, vaccine makers were withdrawing from the market due to the liability risks.
In his concurring opinion, Justice Stephen Breyer noted that the compensation fund was aimed at protecting children by stabilizing the vaccine market.
Before the pertussis vaccine, "nearly all children" became sick with whooping cough, and "more than 4,000 people died annually, most of them infants," he wrote. After vaccination became common, the number of annual cases of whooping cough declined from over 200,000 to about 2,300 and the number of deaths from about 4,000 to 12.
These public health "gains are fragile" and "[e]ven a brief period when vaccination programs are disrupted can lead to children's deaths," Justice Breyer wrote, noting that in 2010, 8,383 people in California fell ill from whooping cough and 10 infants died.