This year's Cannes Film Festival is opening with a New England accent.
Cannes organizers said Friday that American filmmaker Wes Anderson's "Moonrise Kingdom" will kick off the 12-day festival.
The movie, starring Bruce Willis, Edward Norton and Bill Murray, portrays two young lovers who decide to run away. It was filmed in Rhode Island and is set in the 1960s in a small coastal town in New England.
Mr. Anderson's past films include "The Royal Tenenbaums" and "Fantastic Mr. Fox," which received an Oscar nomination in 2010 for best animated feature film.
Italian filmmaker Nanni Moretti is president of the jury this year at Cannes. The festival runs from May 16 to 27.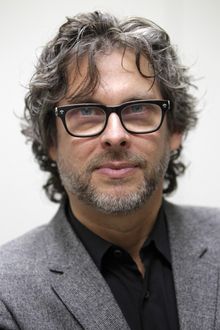 Three contemporary authors chosen for arts academy
Michael Chabon credits his latest honor to the gray in his beard.
"I knew that when the gray came in it was only a matter of time before my augustness would be recognized," the 48-year-old Pulitzer Prize winner said with a laugh during a recent Associated Press interview about being voted into the American Academy of Arts and Letters, an "honor society" where members include Toni Morrison, Maya Lin and Philip Glass.
"I am definitely honored and delighted and when I saw who else was in the academy I was sure they had made some kind of mistake," he said.
Three acclaimed contemporary writers — Mr. Chabon, Jonathan Franzen and Jhumpa Lahiri — are among the class of 2012, announced Friday.
Mr. Franzen, 52, has written two of the most talked-about literary novels of the past decade, "The Corrections" and "Freedom." Both were chosen by Oprah Winfrey for her book club, and "The Corrections," published in 2001, won the National Book Award. A book of essays, "Farther Away," is coming out in April.
Ms. Lahiri, 44, won the Pulitzer in 2000 for her first book, the story collection "Interpreter of Maladies." Her 2003 novel, "The Namesake," was made into a film of the same name, starring Kal Penn.
Mr. Chabon received the Pulitzer in 2001 for "The Amazing Adventures of Kavalier & Clay," and also is known for the novels "Wonder Boys" and "The Mysteries of Pittsburgh." A new novel, "Telegraph Avenue," is scheduled for the fall.
The academy also selected visual artist Kara Walker, sculptors Lynda Benglis and Robert Gober, architect Elizabeth Diller, architect-critic Kenneth Frampton, and composers Stephen Jaffe and Tobias Picker. Soprano Leontyne Price and three foreign artists — sculptor Anish Kapoor, artist-author-filmmaker Yayoi Kusama and composer Jo Kondo — were made honorary members.
Founded in 1898, the academy is housed in a beaux arts complex in upper Manhattan. The academy has a core group of 250 artists, musicians and writers, and openings occur upon a member's death, with current inductees nominating and voting in new ones. Members have no real responsibilities beyond agreeing to join, although some become active in the academy, which awards numerous prizes, ranging in monetary value from $5,000 to $200,000.